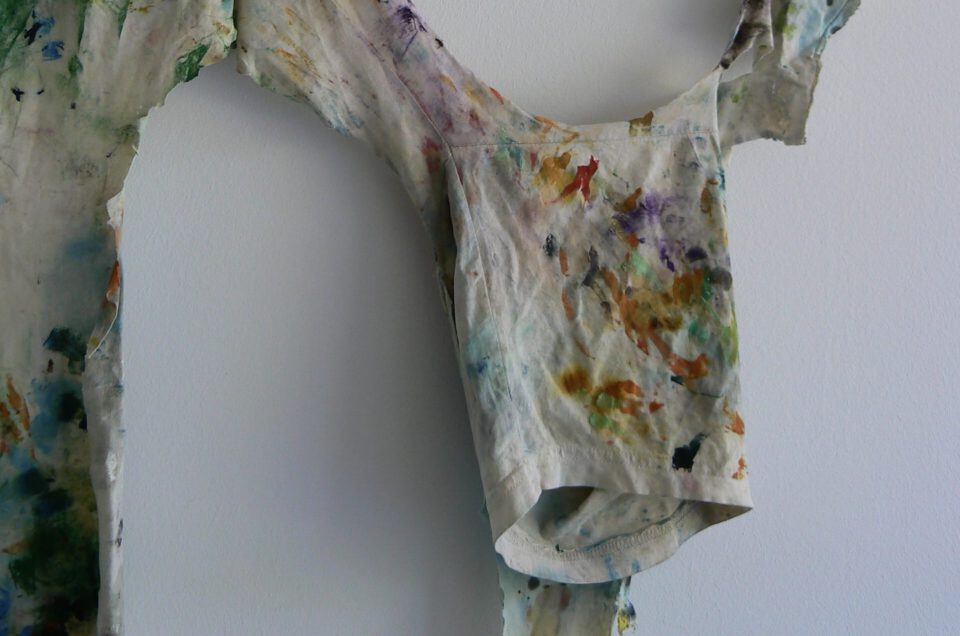 Öl und Acryl auf Baumwollstoff, ca. 165 x 65 cm, 1998 - 2015.

Gastfrei zu teilen, was von unserer Arbeit am Selbst übrig bleibt, wenn wir die abgerissenen Fehlstellen unseres Lebens betrachten, ist keine leichte Aufgabe.
Manchmal möchten wir aufgeben. Manchmal haben wir aufgegeben. Manchmal fordert unsere Aufgabe alles. Manchmal erscheint es ganz leicht, schwerelos. Wie eine Atempause.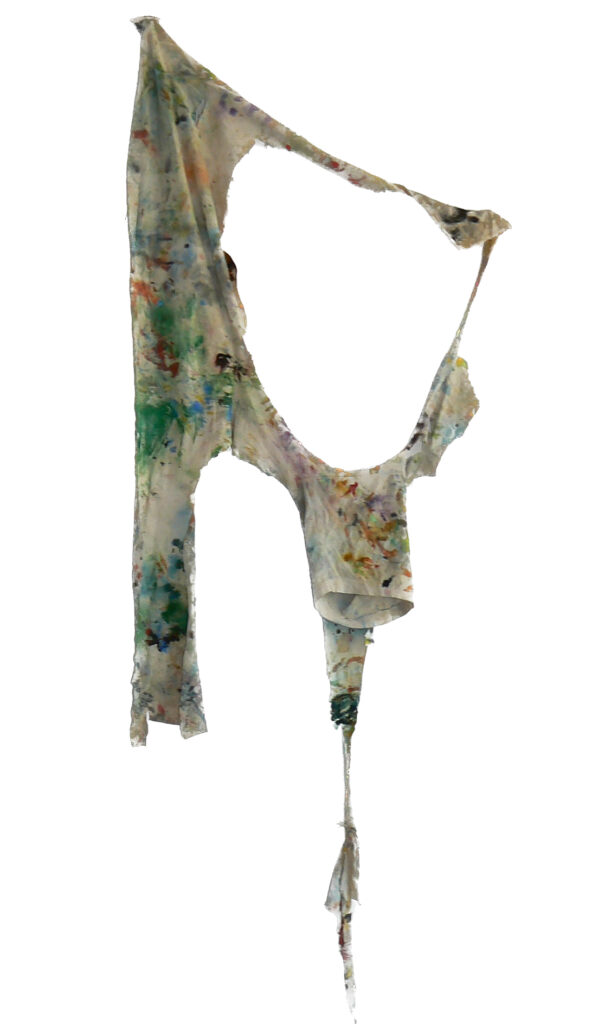 aufgabe

die schneepflüge

scharen sich in den wäldern.

sie brechen in rudeln

mit krachendem zorn durch die birken.

sie suchen den leichnam

des letzten für immer vergangenen winters.

em, 1997.
Oil and acrylic on cotton, 165 x 65 cm, 1998 - 2015.

Looking at the void and torn-off parts of our lives, it is not easy to hospitably share what remains of our work on the self.
Sometimes we want to give up. Sometimes we have given up. Sometimes our task demands everything. Sometimes it seems easy, weightless. Like a gap in our breathing.
surrender

the snowploughs are
gathering in the woods.
in packs they are breaking
in bursting wrath through the birches.
seeking the corpse
of the last forever forgotten winter.

em, 2001.
---
---