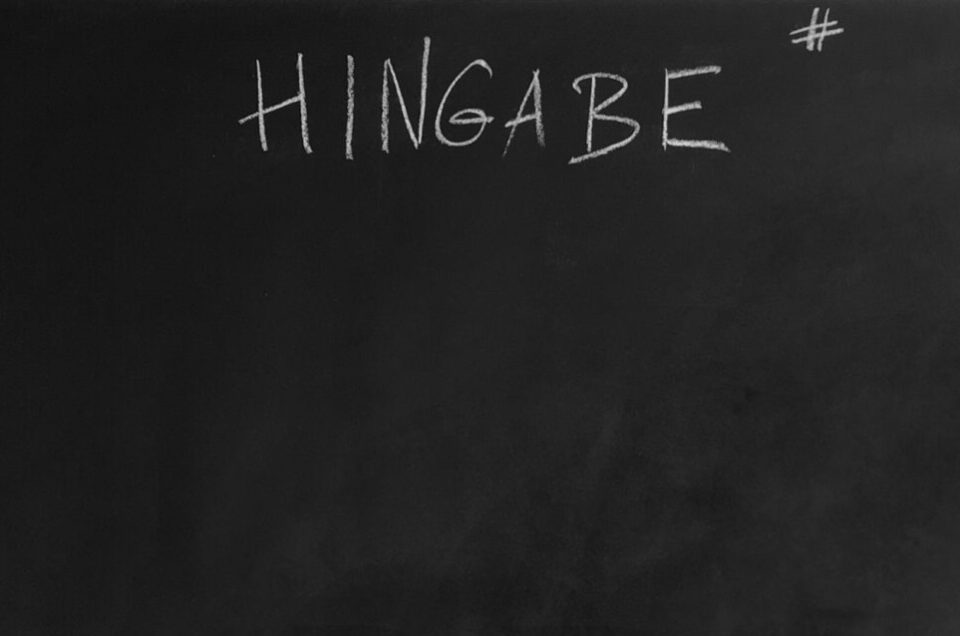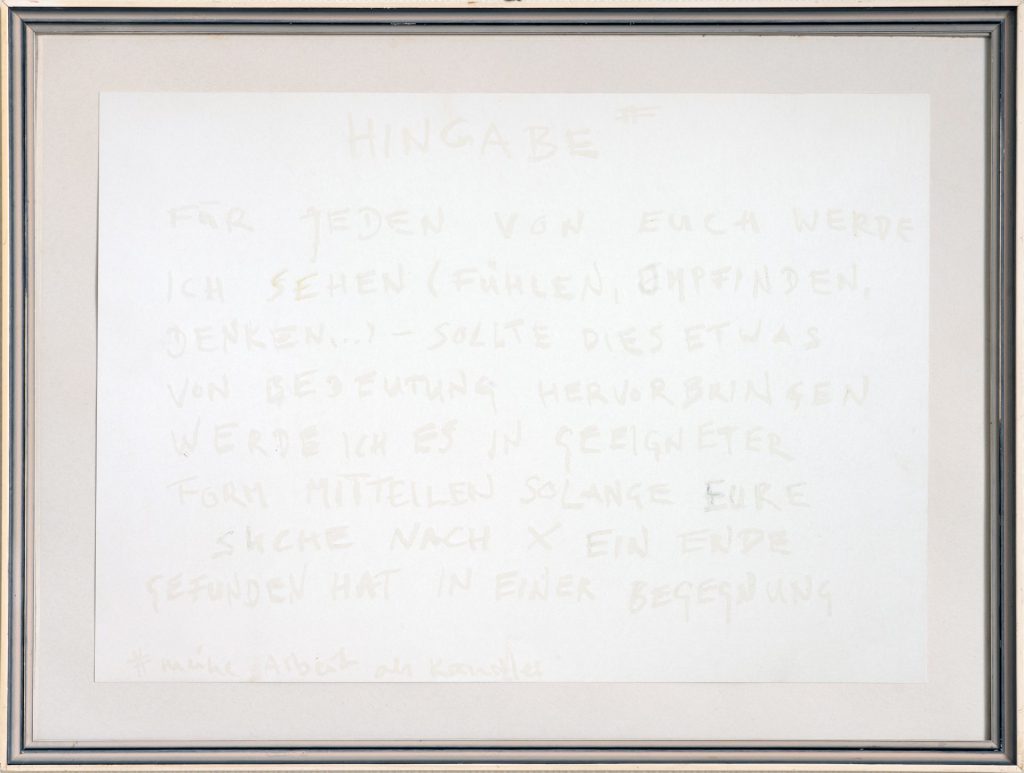 Modifizierte Wiederholung auf Papier, 38 x 50 cm, ca. 1969 - 2020.
Die Arbeit als Künstler ist wesentlich Warten, sich öffnen, bereit sein zur Hingabe.
Hingabe kann sich mitteilen, drängt sich aber nicht auf. Sie erscheint leise, annähernd unsichtbar. Sie geht auf in einer Begegnung, die nichts mehr außerhalb ihrer selbst sucht.
Die Mitteilung ist gegenwärtig, aber nicht vermeintlich. Sie hat Gewicht, aber kann nicht gewogen werden. Was sich berührt ist der flüchtige Atemzug den wir austauschen, teilen.
Die Luft in der wir uns bewegen ist durchlässig. Das Unsichtbare bleibt lebensnotwendig.
THE MORE CO(S)MIC THE MATTER TO BE THOUGHT UPON,

POSSIBLY THE MORE I´LL BE INTRIGUED TO THINK ABOUT IT.

I MAY SEARCH INTO OUR DEEPBRAIN DURING RUMINATION.

Lee Lozano
Modified reenactment on paper, 38 x 50 cm, ca. 1969 - 2020.
Working as an artist means essentially waiting, opening up, being willing to surrender.
Surrender can impart itself, but it does not impose itself. It appears quietly, almost invisibly. It is absorbed in an encounter that no longer seeks anything apart.
The communication is present, but not supposed. It has weight, but cannot be weighed. What touches is the fleeting breath we exchange and share.
The air in which we move is permeable. The invisible remains vital.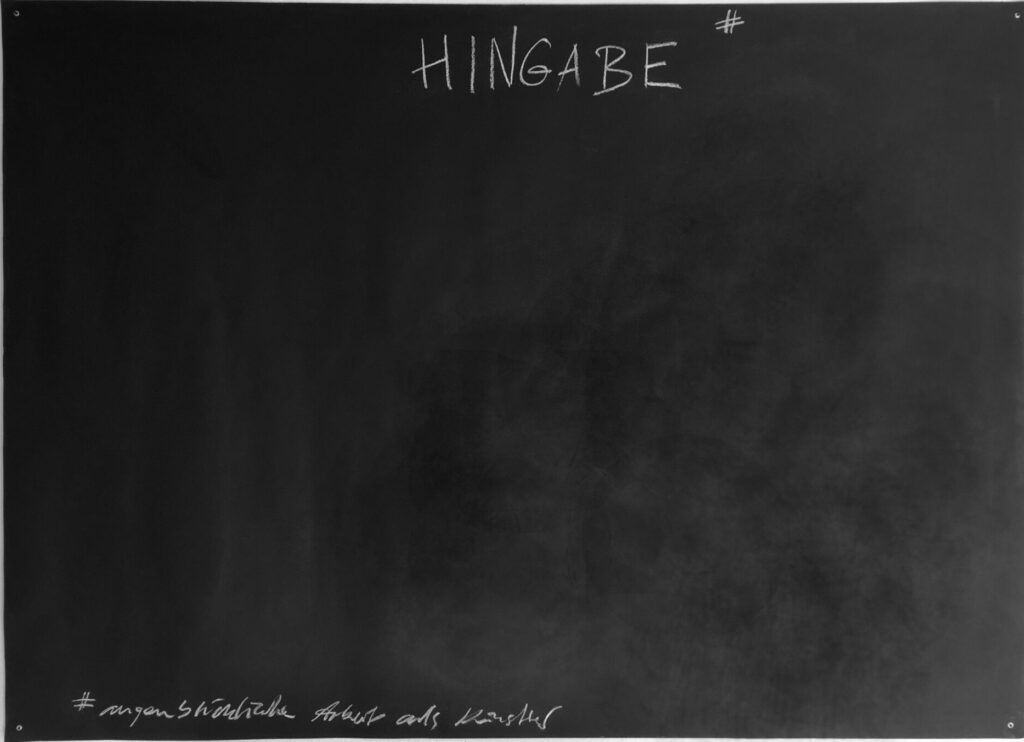 Kreide auf Tafellack auf Papier, 153 x 213 cm, 2020.
Chalk and acrylic on paper, 153 x 213 cm, 2020.
---
---