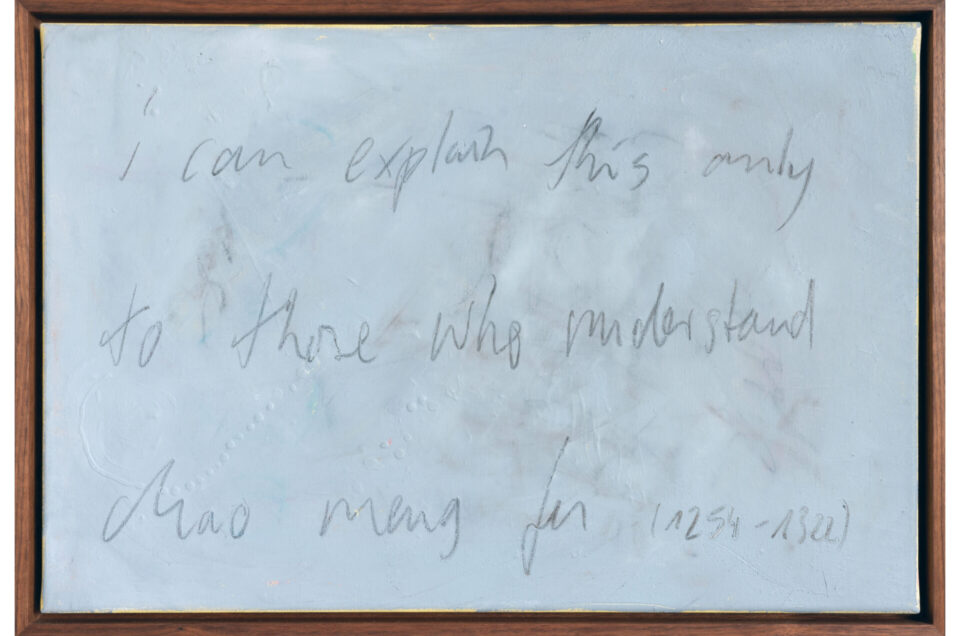 i can explain this only to those who understand
Modifizierte Wiederholung, Öl auf Leinwand, 44 x 65 cm, ca. 1254 - 2018.
Wie und welcher Geist weht, scheint eines Frage des Willens. Mit wem und über welche Zeiten hinweg sind wir verbunden?
Der Maler zeigt nur ein primitives, ja fast dummes Bild. Einfach so. Wem soll denn Chao meng-fu (1254-1322) etwas sagen? Wer waren denn Peter und Paul? Wer kennt schon Peter Strauss, Wolf Traut oder Hans Schmid, die 1515-1518 den Altar anfertigten?
Das der Geist im Bild Wort wird und im Betrachter Fleisch, das kann wohl wirklich nur dem erklärt werden, der es selbst versteht.
Und der Verstand selbst? Der stellt es hin, als Wort und totes Bild, was da im Handeln vollzogen wird. Oder nicht?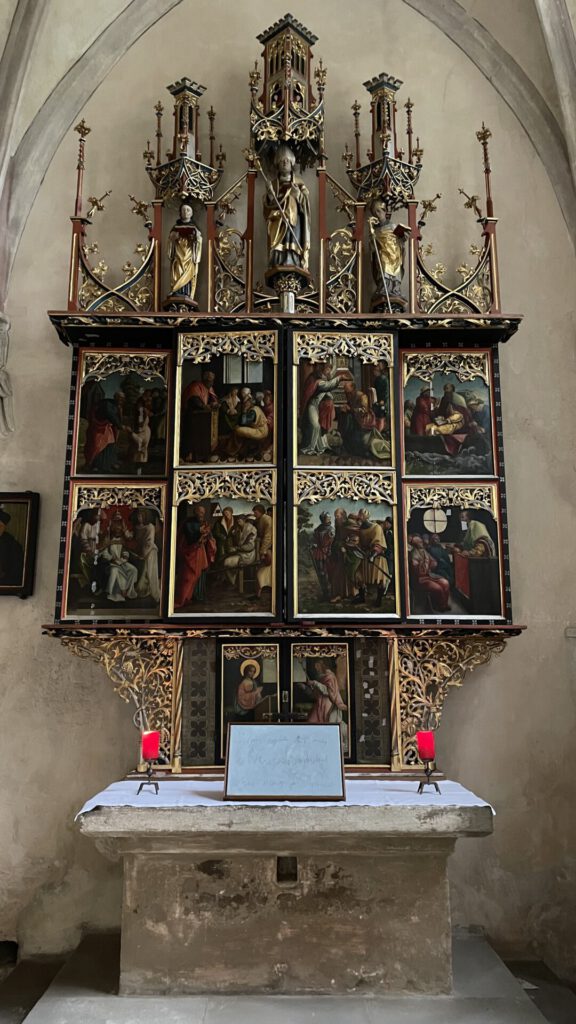 THE IMPORTANT THING IN A PAINTING IS THE ANTIQUE SPIRIT (KU-YI). THE " ANTIQUE SPIRIT" IS A TERM HARD TO DEFINE, BUT GENERALLY REFERS TO SPARSENESS IN DESIGN, A CERTAIN "CRUDE" OR "PRIMITIVE" (CHUO, LITERALLY "STUPID") TOUCH IN BRUSH-STROKES, AND ABOVE ALL, SIMPLICITY AND RESTRAINT. PEOPLE TODAY FAIL TO SEE, THAT IN THE ABSENCE OF THE ANTIQUE SPIRIT, ALL KINDS OF TROUBLE START, AND THE WORK WILL NOT BE WORTH LOOKING AT.

Lin Yutang
The Chinese Theory of Art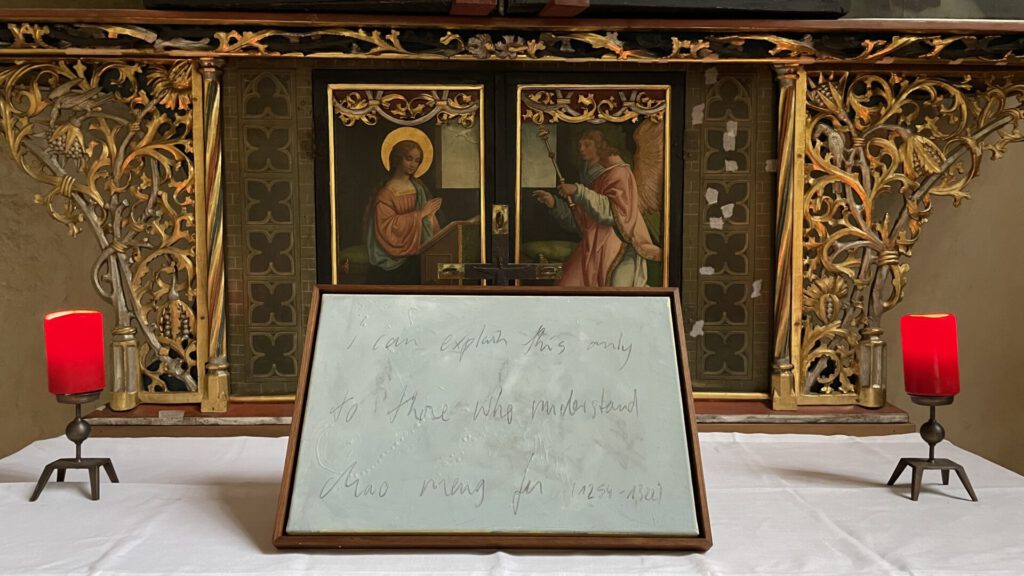 Modifyed re-enactment, oil on canvas, 44 x 65 cm, ca. 1254 - 2018.
How and what spirit blows seems to be a question of will. With whom and over what times are we connected?
The painter only shows a primitive, almost stupid image. Just like that. Who knows of Chao Meng-Fu (1254-1322 A.D.)? Who were Peter and Paul? Who knows Peter Strauss, Wolf Traut or Hans Schmid, who made the altarpiece during 1515-1518?
That the spirit becomes word in the image and flesh in the viewer can only be explained to those who understand it by themselves.
And our understanding? Putting it down in words and dead images. That what was created in the act. Or was it not?
---
---