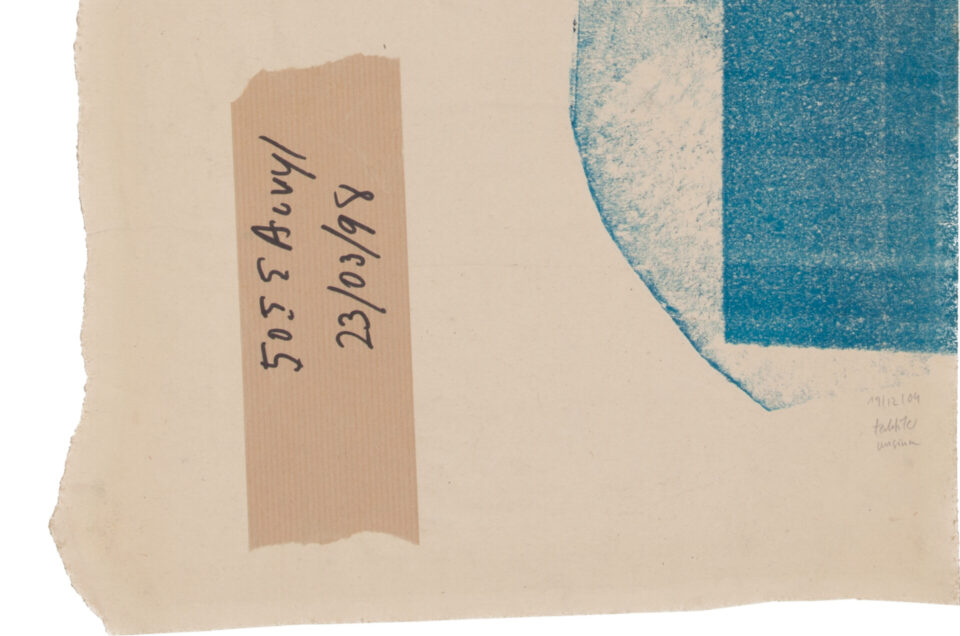 Taktiler Unsinn / tactile nonsense
Konstellation auf Papier, 60 x 40 cm, 1998-2004.
Wir begreifen die Welt durch Berührung.
Wir berühren uns im Betasten. Wir tasten mit Lippen, Händen und allem was uns als Oberfläche unseres Selbst zur Verfügung steht.
Wir verfügen über Vieles, nicht über Alles.
Alles was wir berühren, sind wir nicht, ist uns ein Gegenüber. Alles was wir berühren ist etwas handgreiflich Begriffenes und Verstandenes.
Taktiler Unsinn entsteht. Beim bespannen des Rahmens in den wir uns einfügen. Manchmal wollen, manchmal müssen, manchmal sollen. Auch diese Rahmen können verstanden werden. Auch dazu müssen wir sie berühren, taktile Beziehungen eingehen oder lösen.
All dies geschieht in der Zeit. Wir erzeugen Spuren unseres unsinnigen Herumfummelns auf dem Weg in die Klarheit.
Das Licht selbst, sehen wir nicht.
Constellation on paper, 60 x 40 cm, 1998-2004.
We understand the world through touch.
We reach each other by touching. We tact with our lips, hands and everything that is available to us as the surface of our self.
We have a lot at our hands, but not everything.
Everything we touch we are not, is a confrontation. Everything we touch is something tangibly grasped and understood.
Tactile nonsense emerges. In the process of stretching the frame into which we fit. Sometimes we want to, sometimes we have to, sometimes we should. These frames can also be understood. For this purpose we need to touch them as well and engage in or disengage from tactile connections.
All this happens in time. We create traces of our non-sense fumbling around on the way to clarity.
The light itself, we do not see.
---
---